Legend AeroServe
3913 Evans Ave.
Cheyenne, WY 82001
(307) 634-7079
Fax: (307) 632-1206
Please visit AirNav for more information about the FBO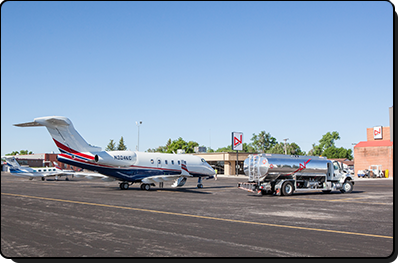 Legend AeroServe
3913 Evans Ave.
Cheyenne, WY 82001
(307) 634-7079
Fax: (307) 632-1206
Please visit AirNav for more information about the FBO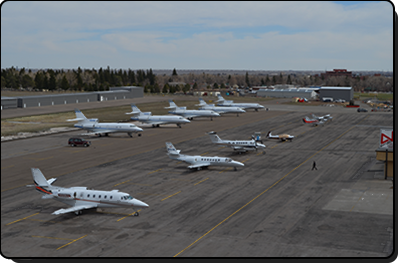 (307) 778-3050 (local)
(866) 786-2FLY (toll free)
Wings of Wyoming is the premier flight school in Wyoming. We are located at the Cheyenne Regional Airport (KCYS) and we are proud to be serving Wyoming, western Nebraska, and northern Colorado.
FAA Part 141 Flight School
Private Pilot
Instrument Rating
Commercial Pilot
Flight Instructor
Instrument Instructor
Multi-Engine Rating
Multi-Engine Instructor
Air Transport Pilot (ATP)
Designated Pilot Examiner on staff!
The Cheyenne Regional Airport is home to the Wyoming Air National Guard's 153d Airlift Wing and The Wyoming Army National Guard's C Company, 5-195 General Aviation Support Battalion.
153 AW C-130 aircraft routinely conduct formation low altitude navigation and airdrop training in the tri-state area around KCYS. Under VFR, the C-130 may fly as low as 300' AGL at speeds averaging 210 KIAS. In instrument conditions, airdrop training routes are flown at 9,000' MSL. Airdrops in IMC are made from 1,000 to 3,000' AGL (times by NOTAM). These drops are made at either the CYS 270 degree radial at 11 DME or the IIP 120 degree radial at 24 DME. During hours of darkness, crews train on Night Vision Goggle (NVG) procedures. Aircraft may be flying with reduced lighting.
Army National Guard units operate the UH-60 Blackhawk helicopter, conducting training in the traffic pattern as well as low level operations from the surface to 500' AGL. UH-60 crews also train on NVG procedures. Highest concentrations of UH-60 traffic can be expected in the KCYS traffic pattern and in the vicinity of Camp Guernsey airfield (7V6).
Additionally, UH-1N Helicopters of the 90 MW at F.E. Warren AFB frequent the KCYS traffic pattern.
Never assume any of these crews see you and always remember that these aircraft may be in extended formations. If you see one, look for the wingman!
Thanks for visiting, please call 153 AW Flight Safety at 307-772-6476 or 307-772-6711 with any questions or comments.
Additionally, you may go to seeandavoid.org website for information on Cheyenne and other collision hazards throughout the United States.